Summary
Ultra Grayscale Converter is a freeware utility that converts your images to grayscale fast, using different algorithms. It is a windows application and it runs on both 32bit and 64bit systems. Ultra Grayscale Converter is portable which means you don't have to install anything, just download it, extract its content and run it. In this way you can put it in your USB drive and use it anywhere. It runs on every system that has .NET Framework 4.5 including Windows 8.1.
The Story
A friend of mine started photography as a hobby and there were several occasions where he wanted to convert an image to grayscale. It looks that this process was taking him a long time, usually because results were not satisfactory and he was trying several algorithms and tweaks. We were discussing about it and he told me that it would be nice if he had an application to convert his images to grayscale using several algorithms at once and choose the one he prefers. This is exactly what Ultra Grayscale Converter is doing, it converts the image of your choice using 8 different algorithms, present all of the results with the original image in the center for fast comparison and saves your selection into the format you prefer.
How to use Ultra Grayscale Converter
Open image: There are two ways to open an image, one is with the Open image… button and the other to simply drag and drop the image to Ultra Grayscale Converter's workspace.
Save image: Select the result you want, click Save image… button and choose the location, the name and the type of image you want to save.
Clear workspace: Press Clear button to clear the workspace and free system resources.
View program info: Press About button to view program information like version number.
Screenshots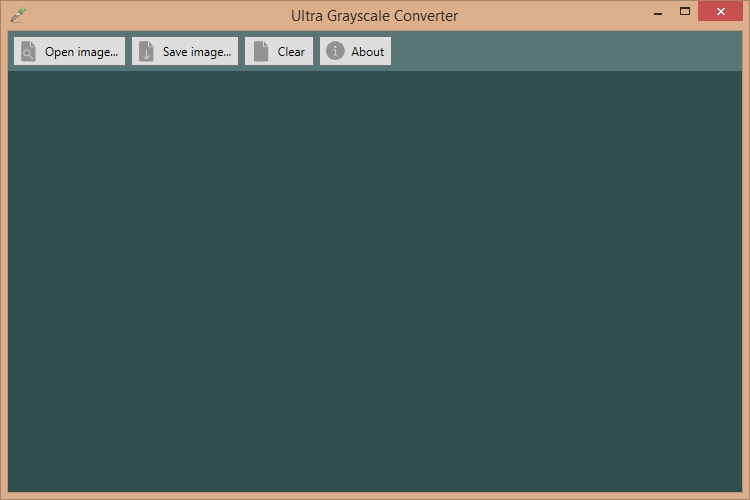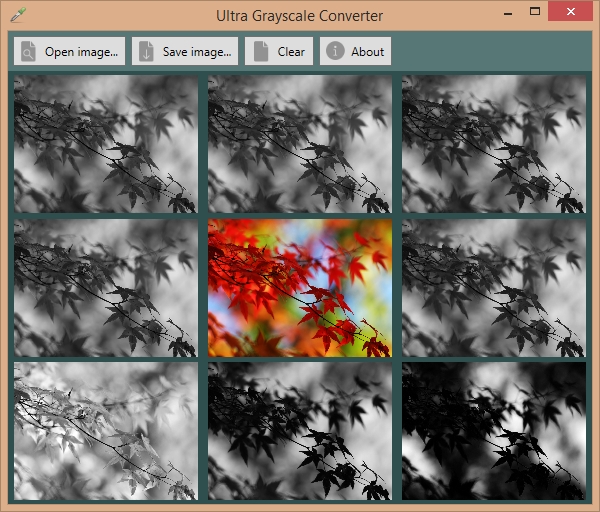 Requirements
Windows Vista, 7, 8, 8.1, 10
.NET Framework 4.5 (Windows 8 and 8.1 already have .NET Framework)
Download
The download file is an archive file (.zip), extract its content and run the application.
Ultra Grayscale Converter v1.2 (647 KB)
Ultra Grayscale Converter